Here's my official submission for the October Phat Fiber sampler box! The theme this month was "Brewing Up a Storm" and I was inspired by the rainbow you sometimes see during a storm.
Meet Flying Colors of the Storm, a set of eight handpainted beads in a rainbow of colors. Each stitch marker looks like it's own little color storm.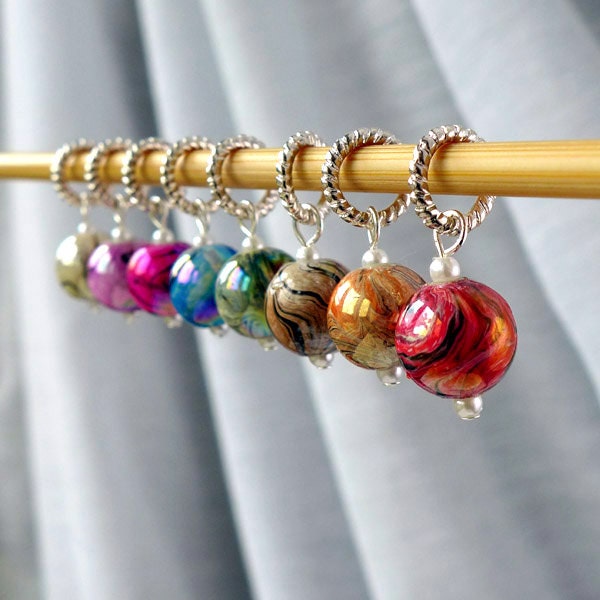 Here's my inspiration photo:
For the name I used the song The Storm by Flying Colors as my lyrical inspiration for the stitch markers I created:
Don't forget, if you purchase anything in my store from October 15 – November 17 you are eligible for the Phat Fiber Superbox Giveaway! To win this month's Phat Incentive, which includes the contents of the October Video (aka The Superbox) AND A $150 Gift Certificate to one of the participating shops, you need to join the Phat Fiber group and the post what you've purchased in the incentive thread.
Here I am in featured halfway through the Phat Fiber video for this month (at minute 4:28)!
Want  to know how you can get one of these boxes? For a Phat Fiber community edited guide to snagging a box, visit this thread in the Ravelry group. The cost of the box is $36 including shipping. Good luck!