This month I couldn't make up my mind so I made two different stitch marker sets for the February Phat Fiber Sampler Box. These are perfect for beating away those winter blues (chocolate makes everything better, right?).
These stitch markers are made with vintage Lucite beads – Chocoholics Anonymous features five different chocolate-drenched charms, from an chocolate English toffee bar, a chocolate-frosted doughnut, a chocolate sprinkles cookie with the word "Love" frosted across the top of it, to a classic chocolate bar and even a huge chocolate cupcake topped with a tiny strawberry.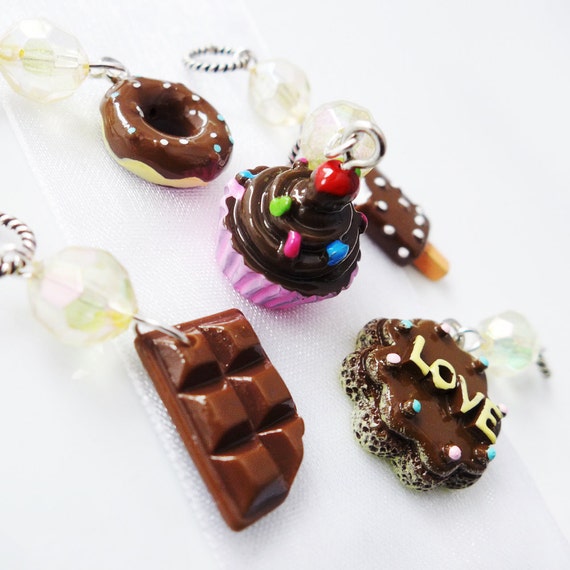 The Doughnut Shop features five different flavored doughnuts, each topped with frosting and cheerful sprinkles, from chocolate and vanilla to strawberry and maybe even maple? This set comes complete with a tiny resin Starbucks mug full of cocoa or coffee (whichever you prefer imagining is in it). Yum!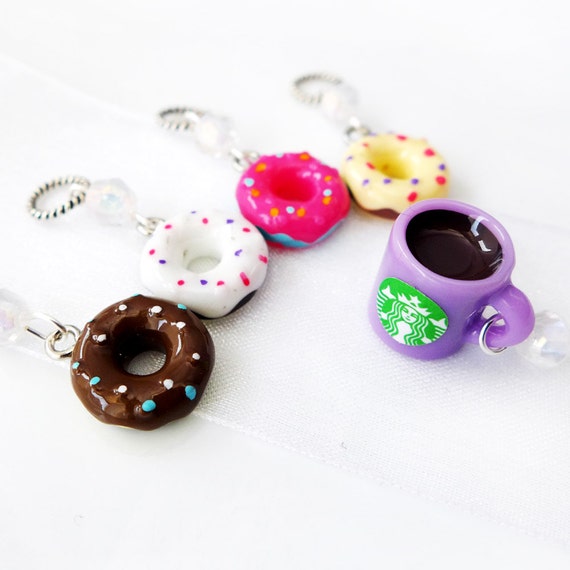 Happy February!